BioResource Biotech Pvt. Ltd. A Pune based well-established Marketing & Distribution Company in the field of life Sciences, Healthcare, Pharmaceuticals/BioPharma, Agriculture, Veterinary science, Food industries & chemical science. Life Science Products, Health Care Products
---
Life Science Products
The Company offers complete solutions for reagents and consumables in the field of life Science, Pharmaceuticals, Agriculture, Veterinary science, Food industries, chemical science etc.

Healthcare
Bioresource Healthcare brings revolutionary devices and technologies to India for providing products for Healthcare solutions in Pathology, Radiology, Cardiology, and General Healthcare, Cytology, IHC, IVF and Molecular Diagnostics etc.

Industries
The company offers consumable, solvents, reagents, salts, acids & bases, chemicals, instruments, accessories, separation products etc. in the field of research industries, petrochemical, wineries, food, automobile, cement, cosmetics industries etc.

---
Custom Services
The company has a prodigious presence in the verticals of environment, food and pharmaceutical testing. Also focuses on testing, product development and contract research in biology, chemistry, microbiology, proteomics, Genetic engineering & Biotechnology.

Biological Manufacturing
The company focuses on indigenously developed DVS cultures and other related products to be used in Dairy industry for manufacturing of milk products (Curd, Cheese, Buttermilk) and several non dairy products.

Instruments
The company is totally into the Marketing & distribution of table top equipment's, instruments in the field of life Sciences, Agriculture, Defense, Chemical, Petrochemical, Wineries, Food, Automobile, Cement, Cosmetics Industries.

---
Our Principle Companies
---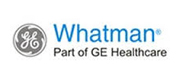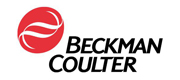 ---